Back to Blogs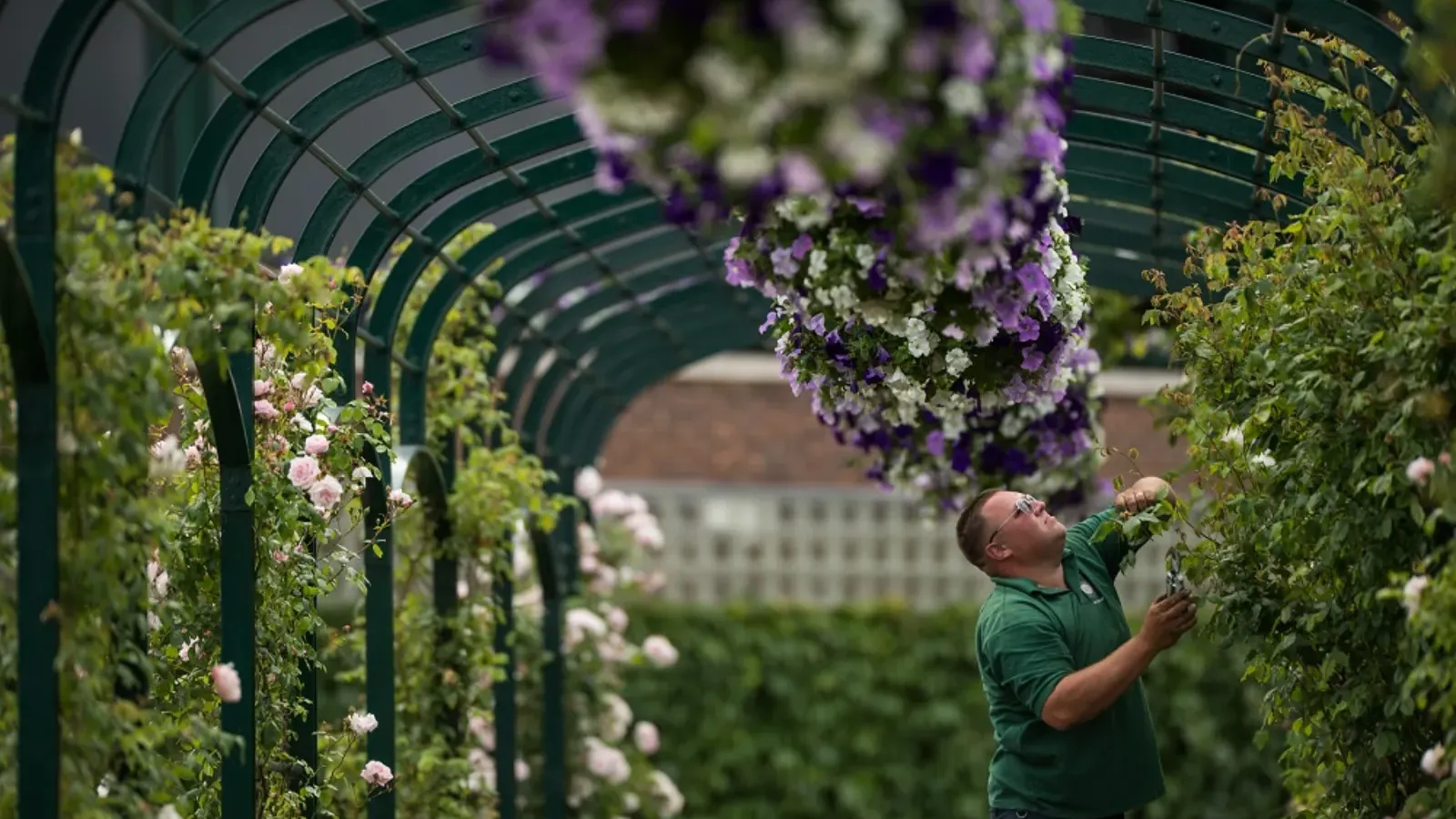 Recognising Gardening Week
​The start of May marks National Gardening Week – an annual event hosted by the Royal Horticulture Society, where all things gardening are celebrated.
Taking place from 1 – 7 May, this year's Gardening Week theme celebrates the King's Coronation and the love of colourful gardening across the UK. However, the week also looks to raise awareness of the positive impacts gardening can have on individuals – whether that being improved mental health, improved physical health, or the enjoyment of working outside.
The All England Club's Horticulture team, led by Head Gardener Martyn Falconer, is made up of nine gardeners – a number which doubles in the build-up to The Championships. Collectively, the team takes steps to create and maintain the botanical bliss which the Grounds of SW19 is famed for.
The Horticulture team continually works on the renowned visual elements of The Championships – whether that being watering the No.1 Court Living Wall's 14,344 plants; trimming the Boston Ivy surrounding Centre Court's walls; or assembling the Walled Garden's rose arbour to name a few elements.
The Championships' arrangements feature over 50,000 plants –19,000 specifically brought in for the Fortnight, with hydrangeas, petunias and roses taking centre stage.
The work of the Horticulture team vitally contributes to the world-class prestige of Wimbledon, often referred to as 'tennis in an English garden'.
As we honour National Gardening Week, we wish to acknowledge and praise the work of all AELTC Gardeners across all venues, including Raynes Park, Roehampton and the Indoor Tennis Centre (ITC).
Apply to work as a Seasonal Gardener